---
---
Fishpondinfo Newsletter Fall 2009
Last Updated: 9/12/09
Issue 101 (100 of those are the old text Robyn's Pond Newsletters so this is really Issue 1 of the HTML newsletters.)
Welcome to my first HTML newsletter! Let me know what you think!
---
Happenings
Little Petunia was born on 8/16/09. Photos can be found here.

---
New Pages on Fishpondinfo
The amphibian pages are currently being redone but are not done yet.
---
Animals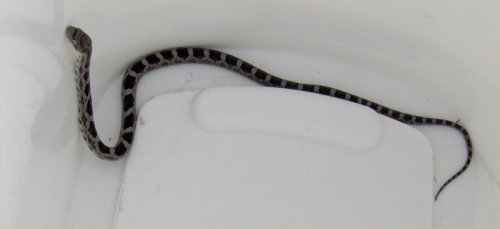 Black rat snakes are very common in the Eastern USA. While the adults are easy to identify since they are jet black, the juveniles such as shown here are often misidentified. They may be mistaken for dark-phase corn snakes as I did or even a rattlesnake.
---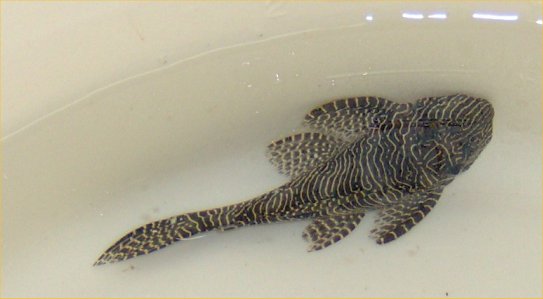 Queen Arabesque plecos are gorgeous additions to mixed community tanks. Unlike many plecostomus, they will not really eat algae but are worth it for their beauty. As a bonus, they only grow a few inches long unlike many plecos.
---
Plants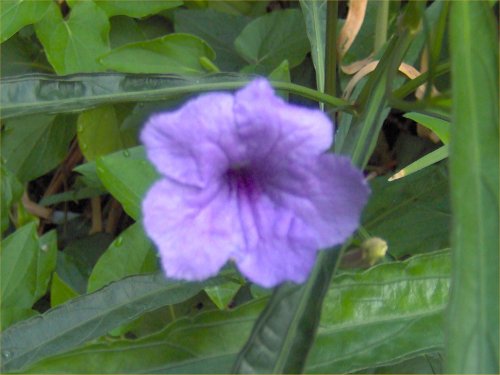 Bluebells are a tropical pond plant. In the late summer, they have little blue flowers that only last a few hours each in the morning. In the winter, they can be brought inside and kept in an indoor pond. Of all the tropicals I have overwintered, they do the best.
---
Wind & Weather sells neat things for your garden!
---
---
Newsletter Archives Directory
Newsletter Information - includes how to join
---


Copyright © 1997-2018 Robyn Rhudy