---
FTC Disclosure: Fishpondinfo contains affiliate links, and, if you click on such a link and make a purchase, and I meet their minimal requirements, then I will be compensated.
---
Comments and Stories Relevant to Robyn's Snapping Turtle Page
Last Updated: 9/8/06

These comments refer to the snapping turtle page.

Comments are listed from newest to oldest. If the comment is not edited (per their request), there may be incorrect spelling or grammar which does not reflect my ability to use proper English.

I, Robyn, do not necessarily agree with any facts or opinions stated in the comments. I may add a response in some cases but have not altered the comments.
---
<! -- E-mail is thecubsmom@charter.net --> Name: Not given
E-mail: Withheld
Date: 9/6/06
Edited: Yes

Comment:
"I found a mother turtle laying eggs on our beach in Northern Minnesota in early June. Early September found turtles hatching. Counted 24 over the course of 24 hours but think there were more as we didn't watch for 24 hours. Amazing!"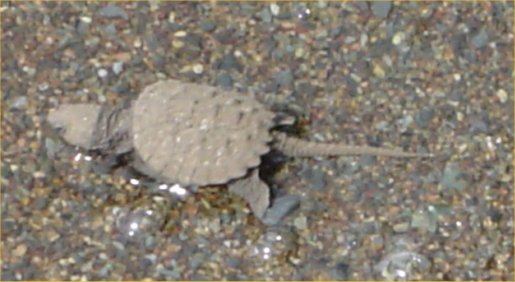 0
---
---
---


Copyright © 1997-2023 Robyn Rhudy