---
---
Miscellaneous Animals
Last Updated: 9/18/10
This page is for photos and quick information on various animals that do not fit anywhere else on my web site.
---
I took this photo of a pair of four-day-old African pygmy goats at a local petting zoo on 4/26/07. They were so cute that I had to put them somewhere!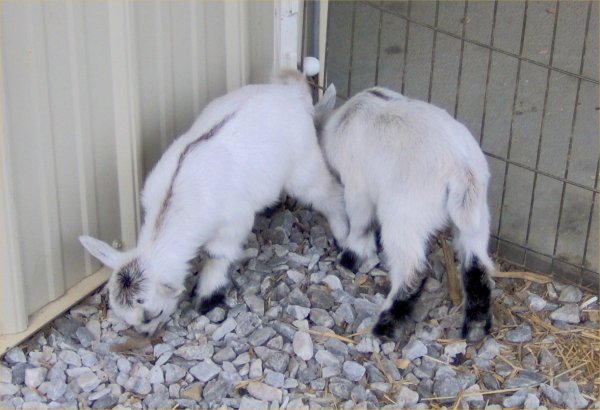 ---
In August of 2008, some animal started waking me up at 3 or 4 am every morning by running around in the walls. I assumed it was a mouse as we used to have that problem. But, after I set up the live mouse traps, I caught three shrews! Here was the last one on 8/24/08 in a container before I released it. I think it is a short-tailed shrew. That was not the animal (or the only one) waking me up as the racing around the walls continued after that. By the way, shrews are not rodents.
---
At the Maryland Zoo, on 8/19/10, I took a photo of my favorite animal there, the okapi. They are related to giraffes. I would learn on the news the next week that the female just died. I am not sure which of the two is the female but they had a pair of them.
---
---
Wind & Weather sells neat things for your garden!
---
---
Go to the Main Animal Index.
See the Master index for the animal pages.
---


Copyright © 1997-2018 Robyn Rhudy