---
---
Robyn's Guinea Pig Page
Last Updated: 11/18/19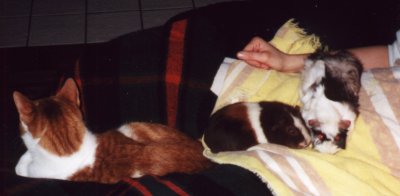 From left to right are my cat, Gino, Fritz, and Kylie, all enjoying an evening on my lap in March of 2001.
Note: Guinea pig = cavy and guinea pigs = cavies
Pictures, descriptions, dates, stories, and more

---
This above ring may no longer be functioning. The juggling pigs are so cute though that I had to leave it!
Another guinea pig web ring was at the very bottom of the page but I removed it since it was not working, and it was puting up fish rings instead.
---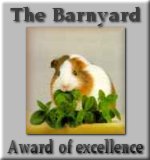 ---
---
---
Return to the main guinea pig page.
See the master index for the guinea pig pages.
---


Copyright © 1997-2022 Robyn Rhudy