---
---
Robyn's Rabbit Page
Last Updated: 9/21/18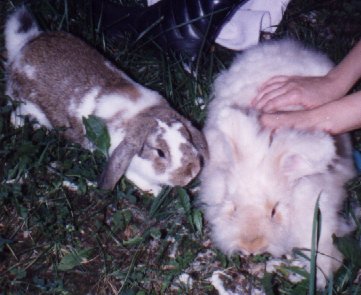 Jimmy sneaks up on Izzy while I groom her, July 1998.
Rabbit Index:

Pictures, descriptions, dates, stories, and more
Comments on Robyn's Rabbit Pages
Master Index of All Pages in the Rabbit Subdirectory
---
When I moved my site, I tried to contact this rabbit ring but the e-mail bounced back at me. I guess they are out of business.
---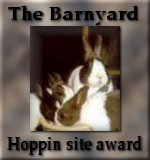 ---
---
---
Return to the main rabbit page.
See the master index for the rabbit pages.
---


Copyright © 1997-2022 Robyn Rhudy